Everyone deserves extraordinary care for his hair. Choosing the best hair care products is an excellent way of achieving healthy hair. However, everyone has his own type of hair. Therefore, custom hair care products are the best option if you wish to care for your precious hair. Here is a list of the best hair care products provided by Prose.
Prose Custome Dry Shampoo is designed for every type of hair and is dedicated to delivering the right amount of oil your hair is in need of. This formula is made of unique ingredients, like menthol and witch hazel extract. Those ingredients boost volume and improve scalp health. This shampoo is ideal for everyone, whether you are a daily washer or prefer to wash your hair every few days.
2. Custom Pre-Shampoo Scalp Mask
This mask is perfect if your hair needs soothing repair or a refreshing treatment. It is full of active ingredients that can purify your scalp and prepare the hair for the shampoo to come. The texture of this mask is creamy-jelly and that makes it easier to apply it evenly on your hair.
A product that's perfect for everyone wishing to make his hair longer and stronger quickly. The formula is based on the PureCatalyst Complex, that's dedicated to promoting hair growth. Other nourishing ingredients are saffron extract, hibiscus extract, and grape seed. Prose Custome Root Source has significant anti-aging properties, as well.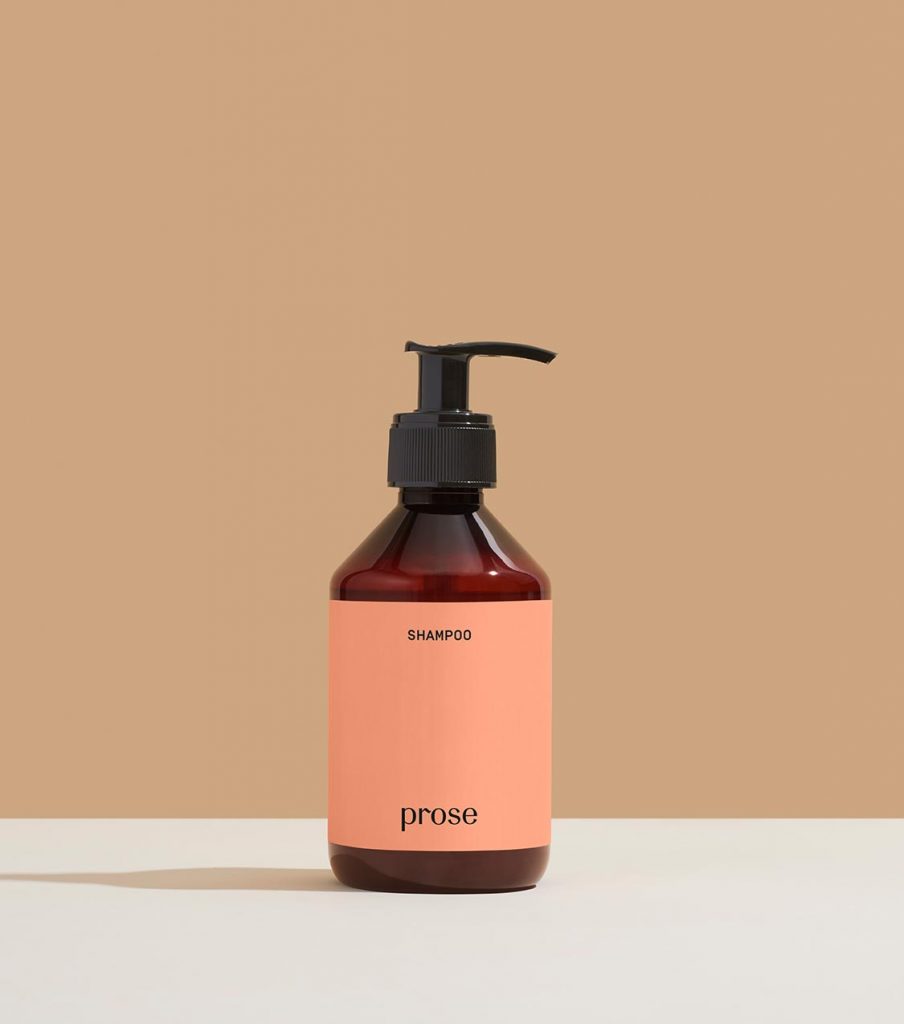 This shampoo offers light hydration and it is suitable for every type of hair, including color-treated hair. It is made of sustainable ingredients, including green tea water, honey, and biotin. It is a sulfate-free cleanser that can be used daily and provide your hair with a light, romantic fragrance.
As the name suggests, this cream is customized to hair textures, including waves and curls. It can be used to achieve maximum stability in a variety of hairstyles without leaving a stiff finish. The cream can also, be applied on dry hair for touch-ups. It is free of parabens, sulfates, alcohol, and dyes.
Every hair type can benefit greatly from this hair oil. It can provide hydration and nutrition and features a light almond oil scent. It can be used as a finishing product to style or as a treatment before shampooing. The formula is made of an optimum combination of ingredients, including cucumber oil, grapeseed oil, and shea oil.
8. Custom Leave-in Conditioner
A custom-formulated product, made for every individual who wants to provide his hair with some additional hydration. The great thing about this conditioner is the fact that it can be used not only as a hydrating mist but as a styling primer, or detangler, as well. The conditioner is no-greasy and leaves no traces on the pillowcases or bedsheets.
9. Custom Pre-Shampoo Hair Mask
This hair mask by Prose contains a combination of nourishing ingredients, including jojoba oil, oat oil, and mango butter. All of these ingredients offer deep nutrition and possess important anti-breakage properties. It is also, great for repairing the lengths and ends of your hair.